Description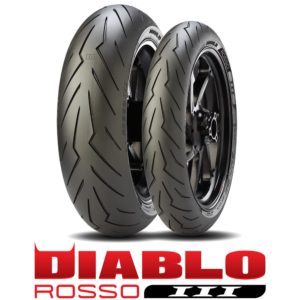 ARE YOU READY FOR THE NEXT LEVEL?
Pirelli technology developed within the World Superbike Championship
Unprecedented handling for a new generation of sporty behaviour
Bi-compound with wide side soft stripe offering full grip starting from mid lean angle
Large footprint area for improved adherence
Technical Data
PROPERTY
EFFECT
IN PRACTICE
High performance silica compounds
Wide range of "operative temperature"
Optimal Grip in all conditions
WSBK derived profile
Faster going into lean
Race-like handling
"Flash" Racing tread pattern
Uniform wear
Performance consistency
NOW ONLY $205!!!